PACES Program
The Professional Advancement for Childhood Educators Stipend (PACES) Program is designed to offer support to qualifying early care and education providers who are interested in pursuing careers in the early care and education profession. For the past eight years the Commission has been supporting opportunities for professional growth by making funds available to early care and education providers working with children 0-5 years of age and that complete a minimum of 9 unit courses from an institution of higher education via the PACES Program application process.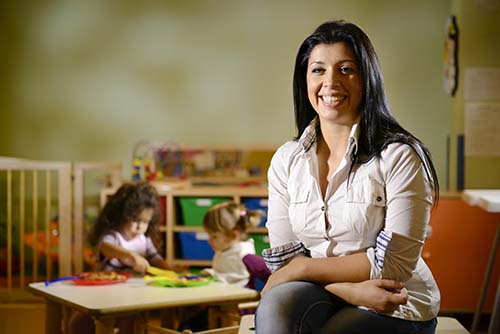 The PACES Program was instituted by the Commission as a result of findings identified from the 2005 Early Care and Education Workforce Study, of which the primary objective of the program is to increase the number of early care and education professionals obtaining a college level degree and/or advancing on the Child Development Permit Matrix.
The following links are resources related to the PACES Program, including PACES Program Guidelines, the Child Development Permit Matrix, and credentialing resources.