First 5 Imperial IMPACT Program
The First 5 Imperial Improve and Maximize Programs so All Children Thrive (IMPACT) Initiative is based on funding from First 5 California and is designed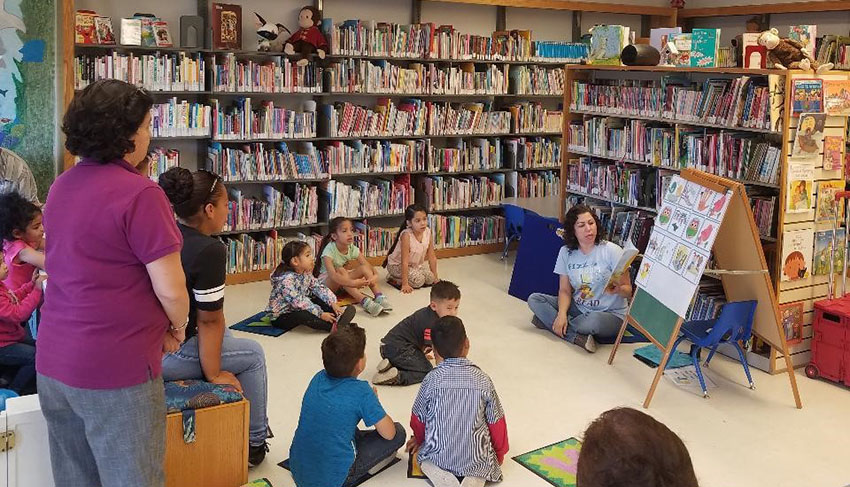 to support an increase in quality for participating early care and education settings in Imperial County. The foundation of this initiative is based on two key concepts related to early care and education, which are: a) identified system functions, and b) continuous quality improvement. These concepts are used to further develop a local Quality Rating Improvement System or QRIS based on the following matix: California Race to the Top Quality Continuum Framework - Rating Matrix
The foundation of First 5 IMPACT and the development of the local QRIS is based on a framework comprised of two components that are used to support continuous quality improvement.
Seven Elements in the Rating Matrix
Eight Elements in the Continuous QualityImprovement Pathways
The aforementioned QRIS components are further broken down into three Core Area
CORE I: Child Development and School Readiness
CORE 2: Teachers and Teaching
CORE 3: Program and Environment.
The First 5 Imperial IMPACT Initiative is working to target a minimum of 68 early care and education sites throughout the county. These sites are comprised of Licensed Childcare/Preschool Centers, Licensed Family Childcare Homes, License-exempt providers (Family, Friends and Neighbors or FFN providers), and Alternative Settings that provide early care and education services.
T
he First 5 Imperial IMPACT Initiative services are provided through a collaborative effort known as Quality Start Imperial. For more information on Quality Start Imperial please click on the following link:
https://www.qualitystartic.org/